We work with corporations, institutions, and investors as a strategic ally in delivering a broad spectrum of real estate services. We assist these clients in times of transition to optimize their real estate opportunities and investments.
Our Value
As an extension of your team, we are focused on achieving positive outcomes for our corporate clients through an efficient, problem-free project and development management process—including securing the best deal and delivering a workplace aligned and in support of the brand, culture, and business operations.
We are proactive in approach to protect your interests and prioritize appropriately, provide forward leaning judgement, and drive the process.
We excel at project and development management services because we understand the drivers to real estate transactions and can connect the dots.
Who We Work With
We work with corporations in transition—as they anticipate lease expirations, workforce shifts, relocation, renovations in place, or exploring build-to-suit options.
We also partner with brokers and architects already on board to provide strategic thinking and options, complimentary expertise, and to facilitate decision making.
What We Do
Our corporate services are focused on providing owner's project management and development services, including:
Due Diligence
Project Planning
Lease/Work Letter Review
Schedule and Budget Management
Contract Negotiation
Requisition Review & Approval
Design Management
Construction Management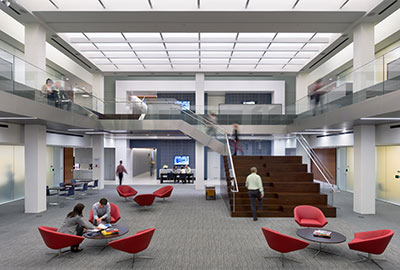 Representative Clients
Abrams Capital
Allen & Gerritsen
Bain & Company
Bracebridge Capital
Brown Brothers Harriman
Bose
Bullhorn
Cybereason
Editas
EF Education
Fidelity Real Estate Company
Finepoint Capital
Forum Pharmaceuticals
Global Atlantic
Harvard Business School Publishing
HighVista Strategies
Intellia
Man Numeric
Moderna
Par Capital
Pfizer
Seismic Software
Synlogic
TA Associates
Transwestern
Wayfair
Our Value
We augment internal client teams to maximize value of their real estate and land assets through outcome-oriented strategic advisory, development, and project management services. We provide experienced project leadership and are skilled at navigating complex protocols both within institutions, with their governing boards and other stakeholders, and externally through planning, feasibility, regulatory approvals and construction–giving our clients bandwidth for other pressing priorities.
Who We Work With
We are trusted advisors to higher education, healthcare and non-profit institutions as well as cities and state agencies. We drive processes to assess real estate options and achieve the best outcome for our individual clients.
What We Do
Our institutional services are focused on how to best utilize real estate assets and manage the development process to facilitate decisions and enhance returns, including:
Real Estate Assessment
Feasibility and Highest and Best Use Analysis
Deal Structure
Project Planning
Proforma Development and Assessment
Entitlements and Permitting
Mitigation and Infrastructure Planning
Team Assemblage
Design Management
Community and Board Relations
Delivery Methodology and Contracts Schedule and Budget Management
Project Reporting
Requisition Review and Approval
Construction Process Management
Tenant Improvements and Lease Work Letter
Development Occupancy, Turnover, and Closeout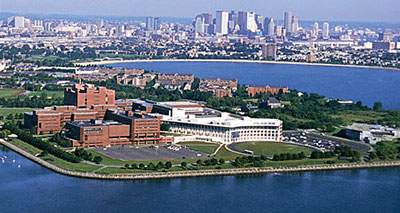 Representative Clients
Boston Center for the Arts
Boston University
Children's Hospital Boston
Children's National Medical Center
City of Quincy
Division of Capital Asset Management Massachusetts (DCAMM)
First Church of Christ, Scientist
Harvard University
Harvard School of Public Health
Head of the Charles Regatta
Massachusetts Institute of Technology
Montgomery College
Johns Hopkins University
MIT Investment Management Co/Kendall Square
Port of Baltimore
Simmons College
University of Chicago
University of Maryland
University of Massachusetts Building Authority
University of Massachusetts Medical School
Our Value
We act as an extension to our client's acquisition and asset management team helping them to analyze acquisition investment risk as well as managing the implementation of our client's business plan. Additionally, we also selectively co-invest with our clients offering an ownership stake in the transaction acting as the developer/operator. Our inherent investment perspective means we are focused on the highest return on investment.
We also seek equity partners as appropriate to realize real estate opportunities we uncover.
Who We Work With
We work with acquisition and asset managers who have equity in office, residential, mixed-use, life sciences, and industrial properties and need a local developer or development manager to maximize their return on investment.
What We Do
Our investor services are focused on managing investment risk though a meticulously detailed project analysis delivering the best in class services, including:
Site/Project Due Diligence and Feasibility Studies
Highest and Best Use Analysis
Market Research
Financial Underwriting
Joint Venture Structuring
Risk Mitigation
Regulatory and Entitlement Strategy
Schedule and Budget Management
Requisition Review and Approval
Design and Construction Oversight
Representative Clients
AEW Capital Management
Alexandria Real Estate Equities
Bentall Kennedy
BMR/Blackrock
Columbia Property Trust
CrossHarbor Capital Partners
Hilco Global
MITIMCo
Rockpoint Group
Westbrook Partners