Simmons University
Unifying, modernizing and prioritizing the student experience
Location: Boston, MA
Size: 80,000 SF Science Center & Library, 400,000 SF Living & Learning Center SF
For almost a decade, Simmons has been working diligently to envision the University for the future through extensive planning and discussion. The result of this work is "One Simmons" – a three-phased strategic campus improvement project to unify its residential and academic campuses, modernize and update its main campus and improve the overall student experience.
Challenge:
Simmons' owned a 6-acre parcel remote from its main academic campus that consists of aging residence halls in fair to poor condition. To achieve its goals of a unified campus, modernization of science facilities and replacement of aging residence halls, Simmons was looking to monetize its residential campus to finance the campus improvements. Simmons turned to Redgate to advise on a P3 strategy to sell the 6-acre parcel and assist in executing its One Simmons vision.
Result:
Redgate assisted Simmons on a refinement to its institutional master plan and the selection of a private developer partner to deliver a turn-key Living Learning Center (LLC) on its main academic campus, including 1,100 student beds, a dining hall, and athletic facilities. Redgate advised Simmons on the land valuation, RFP procurement strategy, developer proposal evaluations, structuring optimal transaction terms and negotiating the development agreements.
Redgate also assisted Simmons in planning and project management to identify campus phasing requirements and necessary enabling to make way for the private developer partner to construct the new LLC and ensure terms of the development agreement were met. The refined plan for the academic campus involved consolidating classrooms and offices from six buildings into four; terminating 3rd party leases with nearby institutions; and relocating the School of Science from its existing 100,000 SF building.  The result is a new state-of-the-art science center and renovated library.  The new 80,000 SF science center features over 22,000 SF of lab space, a new 30-bed Nursing and Health Science Simulation Center with state-of-the art technology, clinical care simulation labs and six vivarium rooms. The renovated library includes over 14,000 SF of new study and collaborative learning space in addition to University Archives that preserves the history of the last remaining women's centered institution in the City.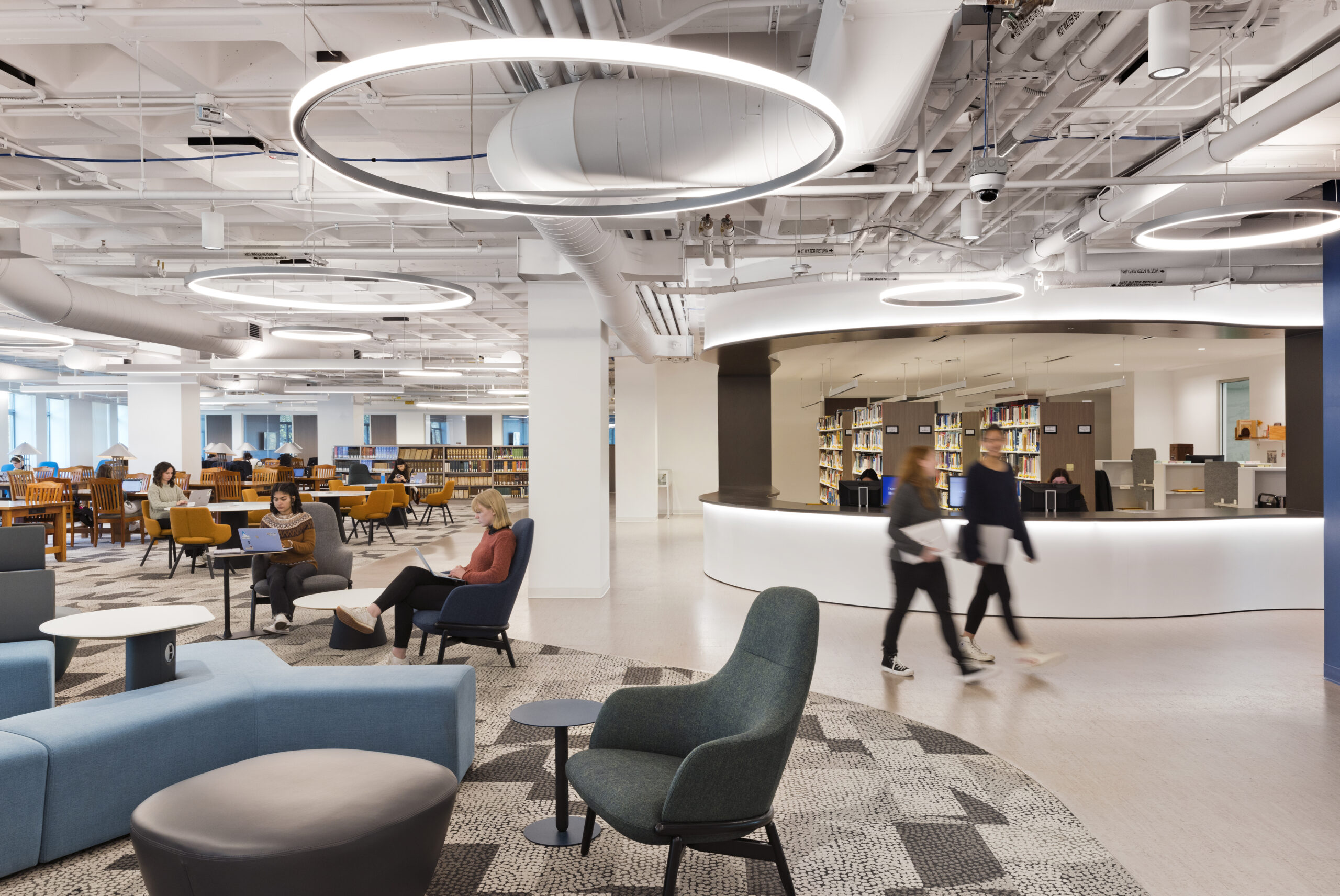 Services Rendered
Project Management
Development Management
Planning & Permitting Strategy
Strategic Advisory