MIT Kendall Square
Advancing Science and Creating Place - Cambridge, MA
Size: 26 acres
Completion: 2013
(rezoning to gain approval for 1.1 MSF); additional entitlements (ongoing)
MIT is transforming Kendall Square into a vibrant nexus where MIT, R&D institutions, and commercial enterprises can collaborate to advance innovation and science, as well as create a place for gathering.
Since 2010, Redgate has acted as Advisor and Development Manager for MIT, providing consulting services on the rezoning of 26 acres of prime underutilized land in Kendall Square. Our scope of services included assembling and coordinating a large project consulting team and planning, permitting and management services, including but not limited to, financial underwriting, project scheduling, design and construction feasibility, permitting and public messaging, and infrastructure and public realm development to establish vision and implementation plans for the site.
In 2016, MIT successfully attained 1.1 million additional square feet on seven parcels. MIT is currently planning for a mixed-use development including retail, residential, academic life and sciences uses. Construction began in 2016. We are continuing to work with MIT on additional design review phases of entitlements.
Services Rendered
Development Management
Planning & Permitting Strategy
Strategic Advisory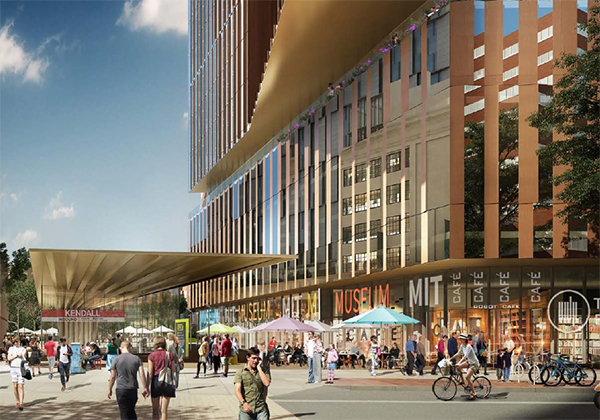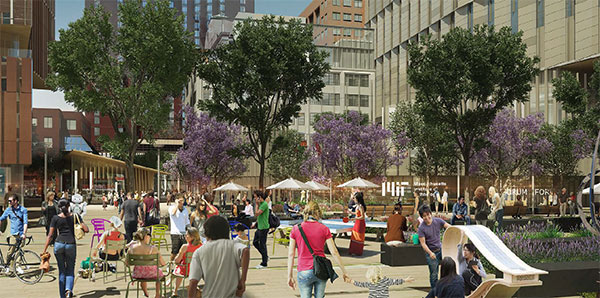 Images: By Encore