Lizbeth Bello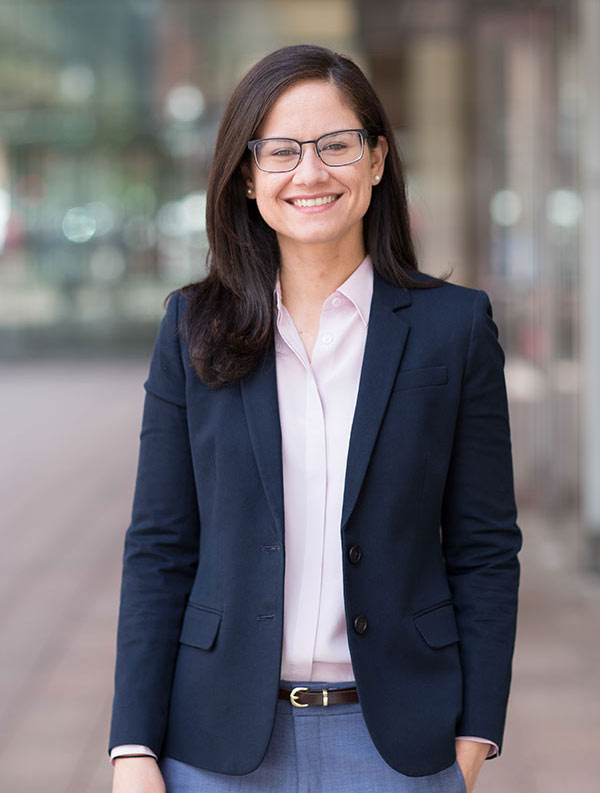 More About Liz
Liz's first language is Spanish and she was a ballet dancer for 7 years.
Senior Project Manager
Liz has over 8 years of experience in architecture and real estate development and project management, including pre-development planning and permitting, design and construction, residential and retail marketing, and operational transition.  She is experienced in managing the development of ground-up construction of varying scales of multi-family residential and mixed-use developments. Additionally, Liz is experienced is managing the entitlement and permitting process for developments and has experience successfully working with various municipalities. Her recent projects include managing new urban multifamily developments such as One Beachmont in Revere, MA, One North of Boston I & II in Chelsea, MA, and West of Chestnut in Quincy Center, MA.
Prior to joining Redgate, Liz formed part of Design Concepts Inc., a private architectural firm in Virginia, where she worked as an intern architect on schematic design through construction development stages of commercial and residential developments.
Education
Boston University | Master of Arts, Urban and Regional Planning
University of Puerto Rico | Bachelor of Arts, Architecture