Kyle Warwick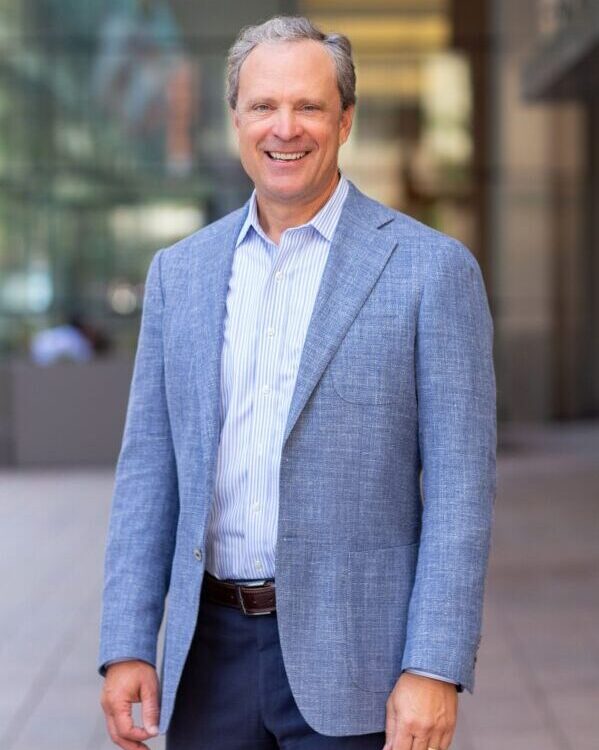 More About Kyle
Kyle is a 13-year Hingham Youth soccer and lacrosse coach who has coached or watched his four girls play 844 career games to date!
Principal
Kyle is a founding principal of Redgate with more than 30 years of diverse real estate experience. He oversees our Investment Management and Development businesses. Kyle has led the effort to raise two GP co-investment funds; New Urban Fund I (fully deployed) and New Urban Fund II which is focused on investments in mixed-use, commercial, lab and multi-family apartment development opportunities identified by Redgate over the next three to five years.  New Urban Fund II will help leverage over $1B of total development value.
Kyle chairs and serves on Redgate's Investment Committee, initiating and overseeing all Investment Development activity. He has led the planning and development of 20M SF of mixed-use real estate with an aggregate dollar value in the billions. Kyle excels at understanding the concerns of local neighborhood property owners, municipalities, and investors, structuring winning deals that set the foundation for the development of new urban neighborhoods that, when delivered, enhance the economic and social vitality of the area.
Prior to co-founding Redgate, he was the Director of Investment Development at Jones Lang LaSalle. Kyle joined Spaulding & Slye/Jones Lang LaSalle in 1994 and served the company in several leadership capacities, becoming a Principal of Spaulding & Slye in 2000. In 2000, Kyle initiated and began to oversee Spaulding & Slye's residential investment and development practice, which planned over 3,000 units of housing in the Northeast and Puerto Rico over the next decade. Kyle then went on to serve as Managing Director of the Development Group in 2003. Kyle was named New England Regional Director in 2004 where he oversaw the performance and long-term strategic direction of Spaulding & Slye's 250-person Boston office. In 2006, Kyle was one of the six key principals that led the merger between Spaulding & Slye and Jones Lang LaSalle.
Education
Colgate University | Bachelor of Arts, Political Science
Continuing Education
UCLA | Real Estate Development Program, Project Management
MIT Center for Real Estate | Fundamentals of Real Estate Finance
Licensed Real Estate Sales Person, Commonwealth of Massachusetts